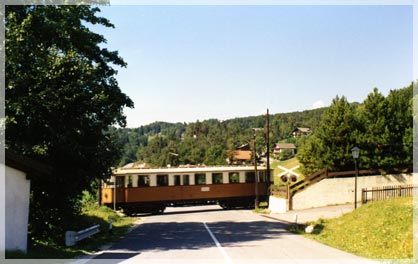 The Ritten railway opened its service on August 13th 1907. At that time it connected the main square of Bozen, the Waltherplatz/piazza Walter with Klobenstein/Collalbo, making Ritten easily accessible for tourism.
In 1907 a cog railway was completed from the center of Bozen to Klobenstein and the steep 1000-meter difference in altitude were not a problem anymore. From Maria Himmelfahrt it still continues as a tramway today going to Oberbozen and Klobenstein.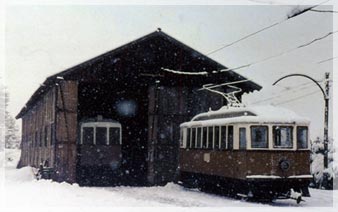 The railway brought guests such as Sigmund Freud, who celebrated his silver wedding at Bemelman's hotel in Klobenstein, and Bronislaw Malinowski, considered by many the father of modern anthropology, who bought a house in Oberbozen and lived there until 1939.

The writer Hans von Hoffensthal, who was born in Ritten, claimed that the introduction of the railway changed the character of the Ritten forever. The paved road in 1971 brought further changes, and in 1966 the cog railway gave way to a cable car from Bozen to Oberbozen.





Technical data of the cog railway:
Track width: 1000 mm
Route distance: 6, 8 km
Max. upward gradient: 4,5%
Contact wire tension: 750 V
Driving speed: 30 km/h
Travel time: 16 min.
Period of operation: daily, all year round at hourly intervals