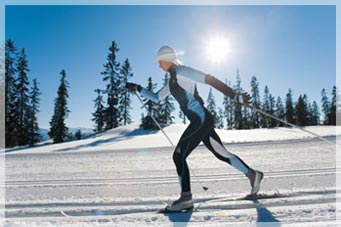 Breathtaking winter landscape.
Tranquility and relaxing.
In the Ortler ski arena cross-country skier can expect more than 50 km of best prepared cross-country ski runs.






The Rittner Horn cross-country ski run
The
panorama cross-country ski run
takes you through the unique and amazing far Rittner landscape to an altitude of 2000 m. Reachable by cabin railway. Further connection to the Villanderer Alm.
Length of the cross-country ski run
: 35 km
Difference in height
: 250 m
Technique
: Classic and Skating
Difficulty
: easy
Charge
: free of charge

Lodenloipe
Fastidious cross-country ski run through the Rittner landscape with start at the valley station of the cabin railway in Pemmern.
Length of cross-country ski run: 12 km
Difference in height: 300 m
Difficulty: medium
Charge: free of charge
Cross-country ski run "auf der Schian"
Exercise loop on the Schianalm at the intermediate station of the cable-car

Length of the cross-country ski run: 5 km
Difference in height: 100 m
Technique: Classical and Skating
Difficulty: easy
Charge: free of charge


Snow shoeing - the new trend sport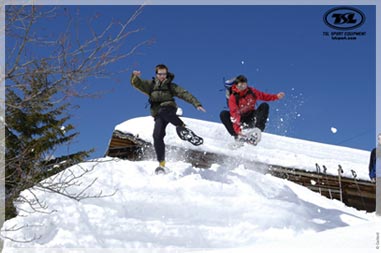 Walking through deep-snow-covered winter landscapes
Who rather relaxes will enjoy snow shoeing in the magic of the white winter landscape offside of the hustle and bustle of the skiing centers. Only the quiet crunch of the snow interrupts the silence of nature. Snowshoe hikers can enjoy.
Walking softly and secure through the fresh snow. Undertake wonderful trips through the fantastic area of the Rosengarten or walk to one of the numerous mountain lakes. There are innumerable places and each one is worth a visit.

Tip:
The "
labyrinth way
" (marking No. 20), conducts you through some of the most exiting places of the Rosengarten!
Going time approx. 4 hours.




Panorama footpath Schwarzseespitze
Easy trip for the whole family. The circular walk starts at the mountain station of the schwarzseespitze black sea-point and conducts in a loop to the lower Horn and then again back to the starting point. From here you have a spectacular view on the entire dolomite chain!
Difference in height
: 50 m
Difficulty
: easy
reachable by cabin railway